The Traverse City Trail Running Festival
April 21-22, 2017
The Traverse City Trail Running Festival is northern Michigan's premier celebration of off-road running. The courses will take runners through the Pere Marquette Forest on a variety of single track and two track trails. The festival begins with a two-person 10k relay (each runner runs 5k) on Friday evening, and the 10k, 25k, and 50k individual races get underway on Saturday morning.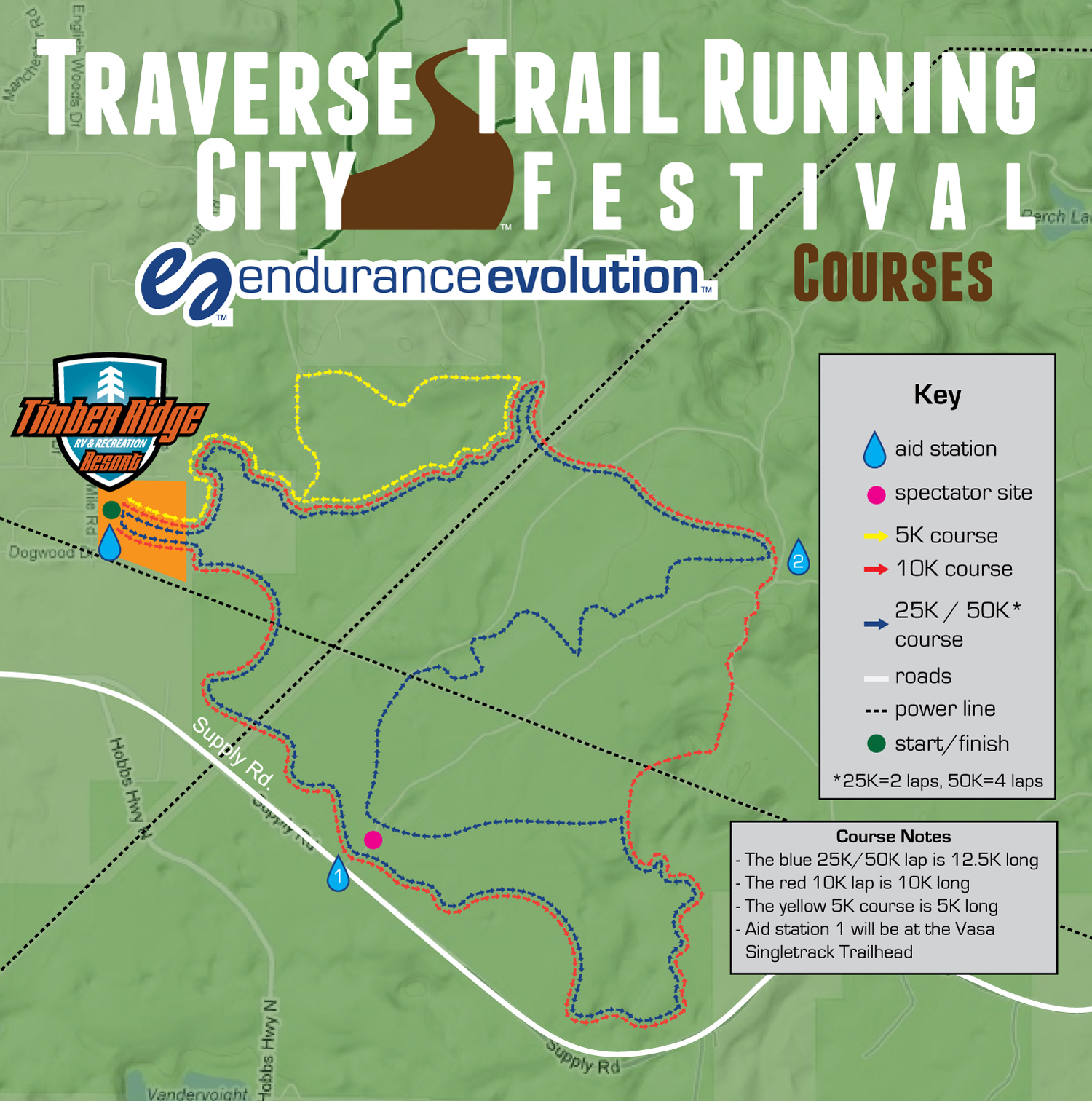 Friday, April 21, 2017
5:00-7:00 p.m. – Registration and packet pick at Timber Ridge Resort (map here)
6:15 p.m. – Free kid's race (for ages 12 and under)
6:30 p.m. – 10k Relay (2 person teams)
Saturday, April 22, 2017
6:00-8:00 a.m. – Registration and packet pick up at Timber Ridge Resort
7:00 a.m. – 50k Run starts
7:30 a.m. – 25k Run starts
8:00 a.m. – 10k Run starts
9:30 a.m. – 3:00 p.m. – post-race celebration
Registration Fees
Sign up by April 3 to be guaranteed a shirt!
Frequently Asked Questions